Our Prescription Nomination and Direct Delivery services at Ostomed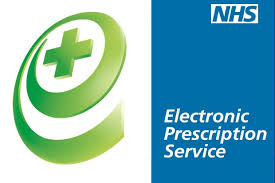 With the support of Ostomed direct delivery, you are free to live your life without the hassle of regular visits to your GP for a prescription, or the embarrassment of collecting your products and appliances at the pharmacy.
With Ostomed, you can order online, or speak to our friendly customer service team on the phone, and we'll arrange to get your prescription from your GP on your behalf and deliver your order directly to you.
Your order will arrive in discreet packaging, either via our own unbranded delivery vehicles or standard parcel couriers, with same day or next day delivery on most orders. You can even have your order delivered to a different address, such as work or relatives, for extra convenience that suits your schedule.
What's more, unlike a prescription from your local pharmacist, your Ostomed delivery will come complete with a range of complementary items such as gloves, wipes and disposal bags. You can even request our bespoke cutting service, free of charge, so your stoma bags arrive ready to use
Ostomed carries a huge stock, covering over 6,000 lines, so you can be sure there will be no delays. Our team takes pride in delivering on time and in full, and with a 98.8% accuracy in picking orders, you can count on us to get your order right first time.
Ostomed Nomination Form
Downloads
Prescription Nomination Form
Our Incodirect Webstore is currently closed for redevelopment. We are still taking telephon...