Ostomed Medical and Healthcare Delivery, UK
Operating out of our 3 strategically placed sites we have over 40,000 sq ft of warehousing and distribution, which is why we can offer guaranteed next day delivery service nationwide. To achieve this we not only use own modern fleet of vehicles but also nominated national carriers.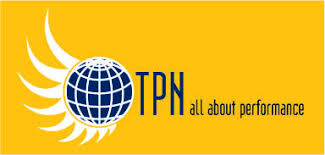 When delivering for our NHS customers, our delivery vehicles are not branded and do not in any way indicate that sensitive items are being carried. As a result patient discretion is not compromised. All our drivers are CRB checked, carry the appropriate identification and are trained to operate a professional, courteous and helpful service.
Ostomed takes pride in operating a modern fleet of over 20 commercial vehicles providing numerous environmental, safety and logistical benefits. These vehicles have a considerable impact on continuing efforts to improve customer support and service efficiency.

All our Vehicles have Euro 5 and above engines that meet and beat the latest emissions limits and offer improved fuel efficiency offering significant reductions in their environmental footprint. Our new fleet of delivery vehicles boast a 15% increase in fuel efficiency while also reducing co2 emissions by up to 13%. Ostomed Ltd takes it environmental impact and responsibilities very seriously and is constantly reviewing its operations and their impact in a sustained attempt to continually reduce them. As part of these measures we recognise that our drivers also have a part to play in reducing our impact. All our drivers participate in NVQ driving qualification courses that enhance best driving practices and efficiencies.

Our delivery fleet ranges from small to medium to large vehicles to more specialist vehicles designed to meet more specific delivery requirements.

Following the recent announcement of a bank holiday for the state funeral of HM Queen Elizabeth II, ...