Urology Products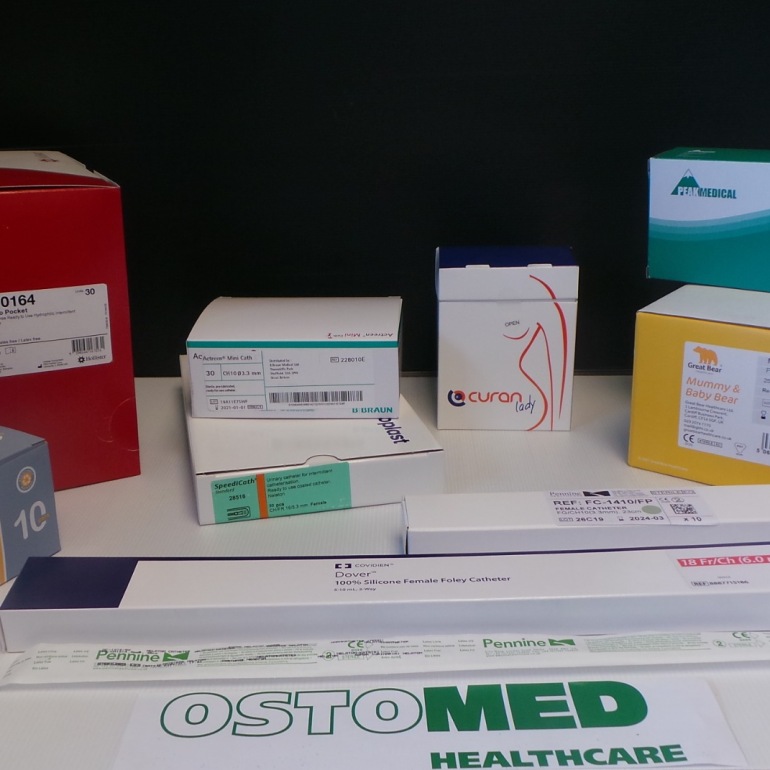 Urology is a vast and varied area that encompasses diseases of the kidneys, bladder and prostate, including incontinence, impotence, infertility, cancer and reconstruction of the genito-urinary tract. It caters for patients of both sexes and all ages, from newborn infants to elderly pensioners. Urological conditions are relatively common and account for up to 10% of all GP consultations and up to 20% of all hospital referrals.
Ostomed aims to make managing your own continence as simple and straightforward as possible. With the right products, you can feel secure and comfortable, and be free to go about your day with confidence.
Our urology range features a wide range of catheters, both male and female, including:
Intermittent catheters – inserted during drainage only

Indwelling catheters – left in place after insertion (also known as Foley catheters)

Suprapubic catheters – inserted directly into the bladder through the abdomen
These are supported by a wide range of urology accessories, from gels that lubricate and protect the urethra to irrigation sets for flushing and cleansing. You'll also find a wide range of supplementary equipment, from catheter straps and valves to drainage bags, to help you manage your urine collection easily without fuss or mess.
All orders are dispatched in discrete packing with delivery options ranging from urgent timed next day delivery to standard next day to meet all your needs.
Please visit our web shop for more information www.incodirect.co.uk or call our Customer Service Team on 01253 881 290
Products
Our Incodirect Webstore is currently closed for redevelopment. We are still taking telephon...